New to Knitting? Do not buy!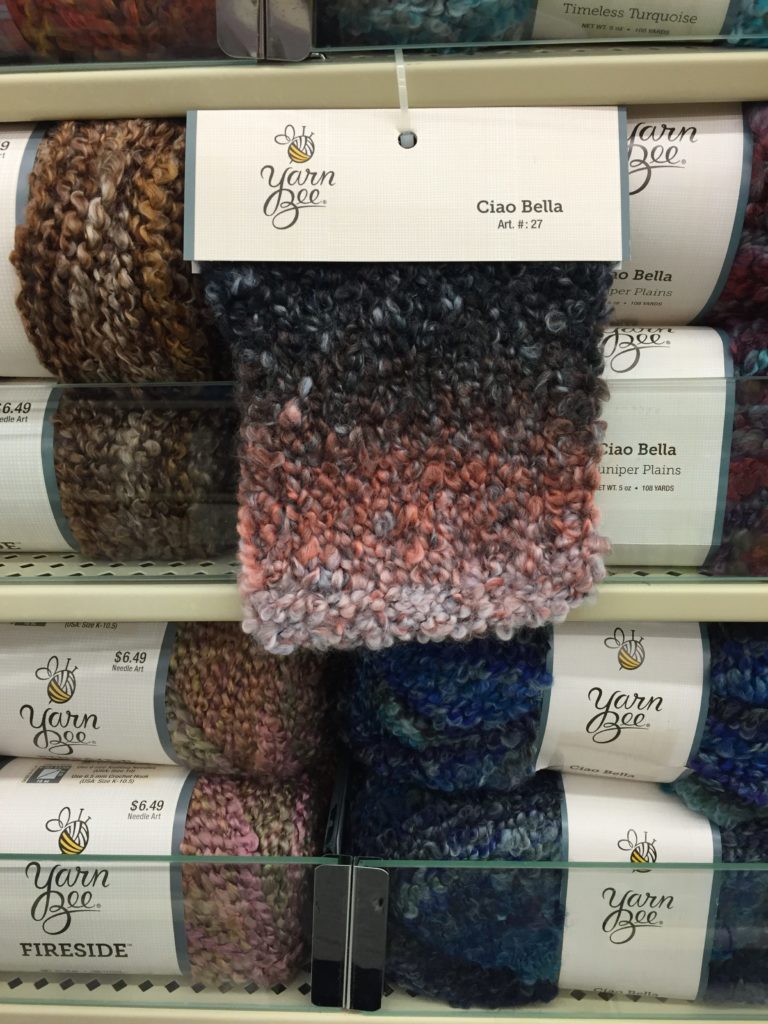 Find the second episode of the New to Knitting Podcast HERE!
Listen to me describe my very very first knitting project a scarf made out of boucle yarn.
Here is a picture I took of a swatch at my local Hobby Lobby. Look at that fuzzy yarn, you can't see any stitch definition at all. You can see how I got so confused while knitting with this yarn. Boucle yarn is definitely something for a more experienced knitter.
News Desk: Boris and Stasha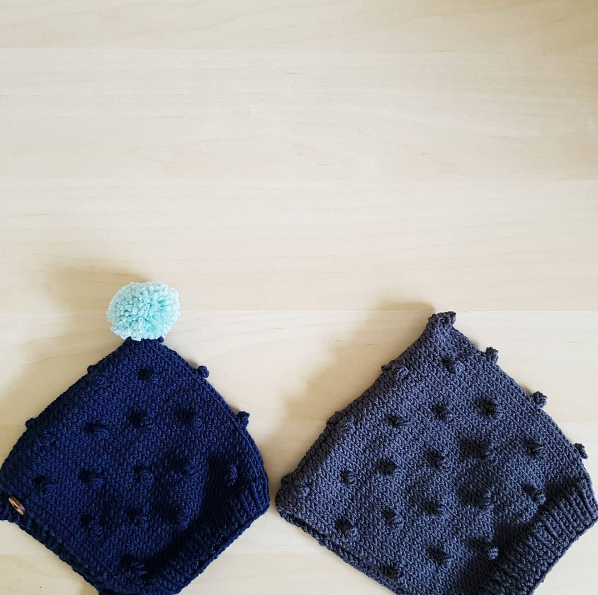 Kayleigh's news desk features Boris and Stasha. Heirloom baby knits to be passed down from generation to generation. Check out her great instagram here. Also be ready for some inspiring pro-momma power and breast feeding posts! You go girl!<–(yes I'm a child of the '90s, what of it?)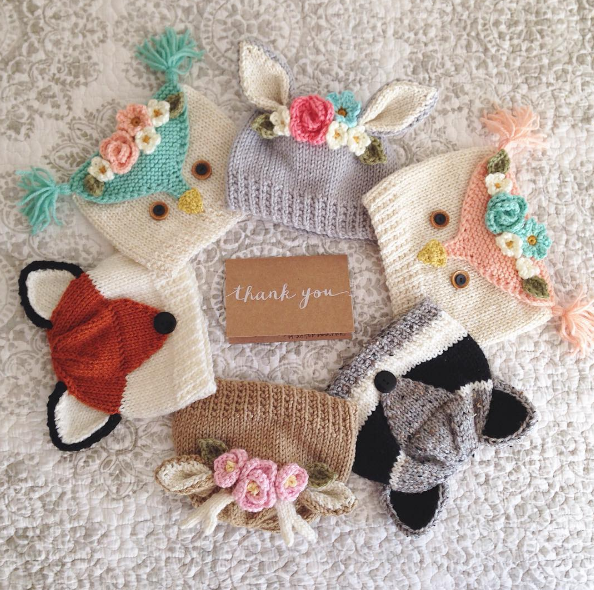 What I'm working on is a baby hat. I was inspired by H is for Harper's instagram and made this sweet hat for my cousins brand new baby girl. It's a simple white bunny hat made from "I love this yarn" Hobby Lobby's brand of worsted weight acrylic. I probably could have done a little better at shaping the ears but I like it so much I think I'll keep this in my repertoire of knit baby gifts. You can see which patterns I used while making this hat here.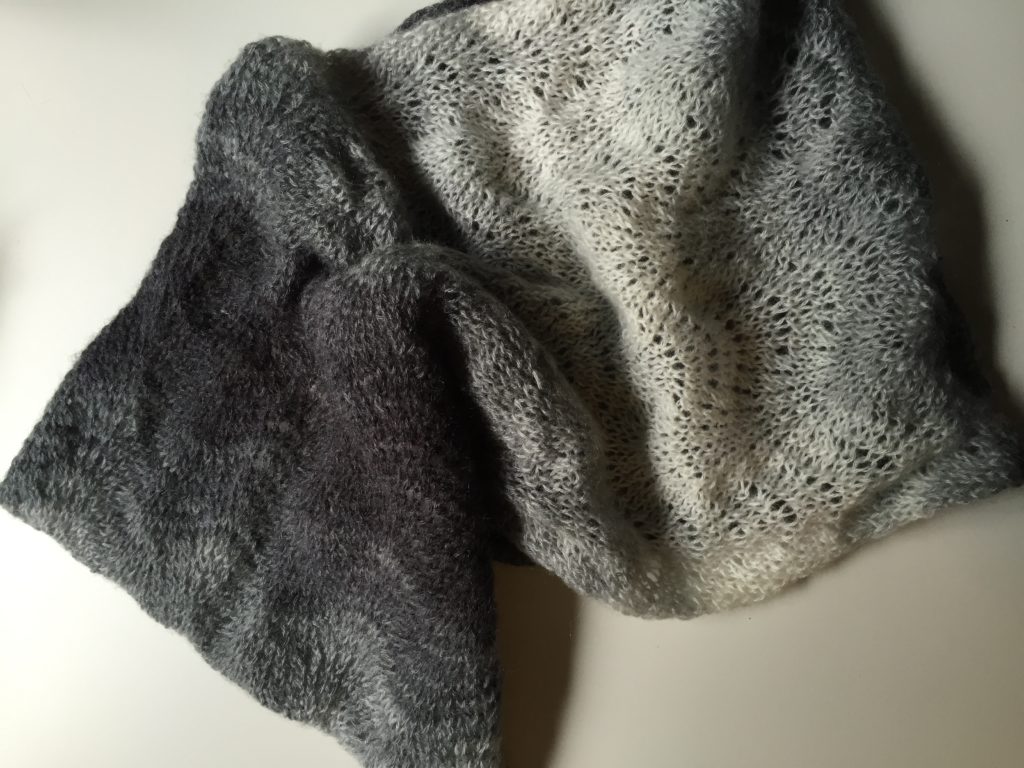 Brian says it's the same yarn as the hat from last week grey purple and white. Is it a tube, a turban, infinity scarf? The yarn is a blend of some sort. It is ombre. It has holes as apart of the over and under, ocean waves, design.
In reality this feather and fan short scarf by Kelly Faller that I did sew together to make an infinity scarf. It
is a blend of acrylic, wool and mohair (good job Bri). It is ombre yarn, black to white (no purple) and this lace weight yarn is nothing like the 100% alpaca worsted weight of the hat I made for last week.
I do feel like this is an improvement but still pretty far from the truth Brian.