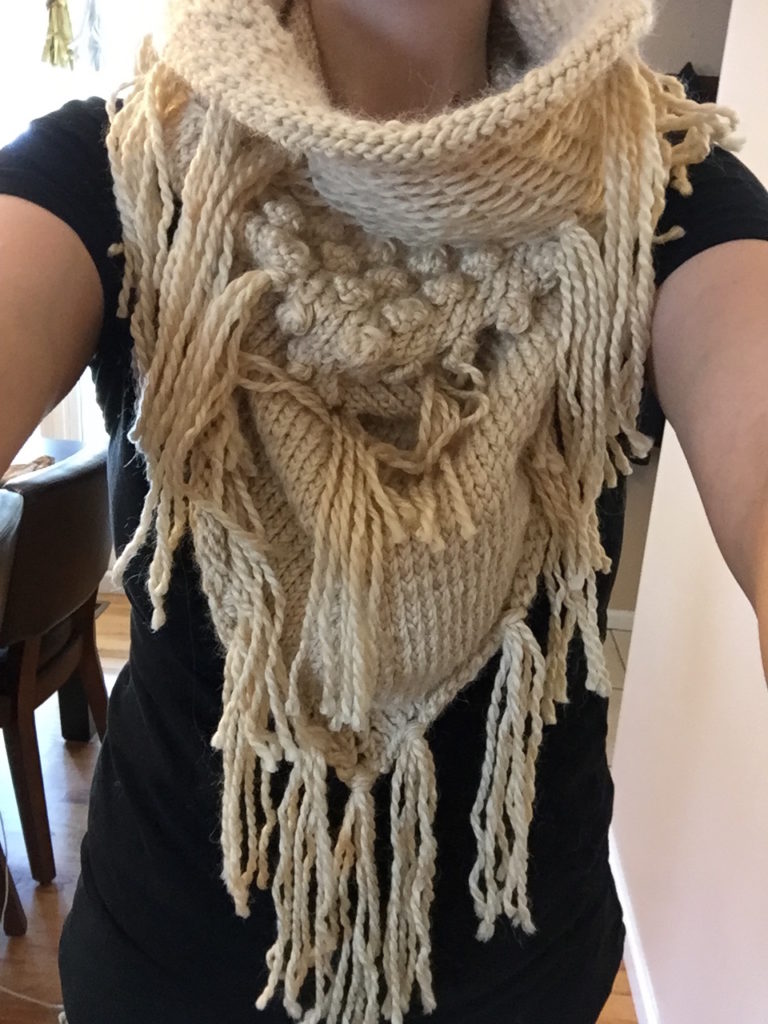 This week on the podcast I delve into what Test Knitting is. I did my first test knit this summer for The Crafty Jackalope! Amanda Kaffka was great to work with and has beautiful designs in her new book Vol 1 Yarn. The scarf I made from her book is the Bandana Rocks cowl.
Featured Pattern: Jane Cross Stranded Hat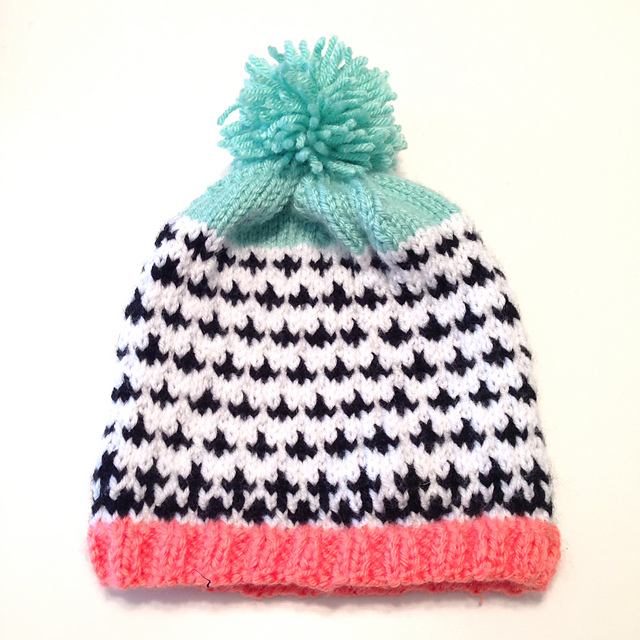 Lastly, listen as Brian tries to describe this toddler hat! He thinks there is some sort of cabling and is not sure how I got the bird effect. He did say that the inside looks like a TV that has lost its signal, so there's that.
Of course this stranded knit hat has a 2×2 rib brim, black and white colorwork design. As it decreases at the crown I switched to a mint color and added a pom on top! This design is actually available on my ravelry page here.