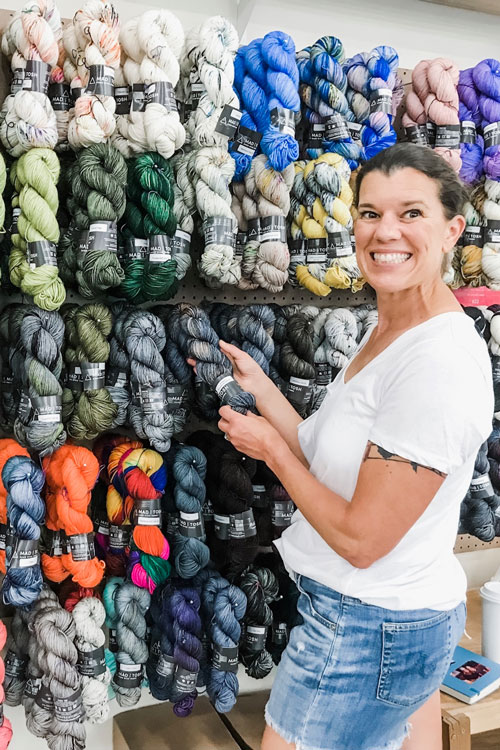 Co-founder and CEO of Jimmy Beans Wool, Laura Zander came on to the N2K podcast this week!  Can you believe it?  I'm still pinching myself over here!
It was such a joy to talk to a real pro in the industry.  She's been leading the way for 20 years and is still growing.  She started off with a local yarn shop and a coffee cart combo. (Do you think the yarn smelled of coffee?  That might be a selling point for me!)
Since then, she has ditched the coffee cart and expanded her store into a full-service website, including multiple brands, yarns, and knitting tools.  She has patented knitting tools and designs specialty bags.  She has even written books and I didn't even get to talk to her about that!
She is a boss lady.  What I found to be so unique about Laura and probably the number one contributor to her success is her value for relationships!
You need to listen to hear more!
Here are some links for you, and how you can see what Laura has been working on…