KAYLEIGH and BRIAN are not only wife and husband; they are also the hosts of the New to Knitting Podcast.
Kayleigh, the knitting enthusiast, wanted to start a podcast for those people who are like her, new to knitting, and wanting to jump all in. But for a newbie just trying to navigate all of the sources out there, it can be overwhelming and filled with insider slang, acronyms, and technical terms. This podcast tries to help people navigate through all of these great resources while also being a confessional on new knitter mistakes that we can all learn from.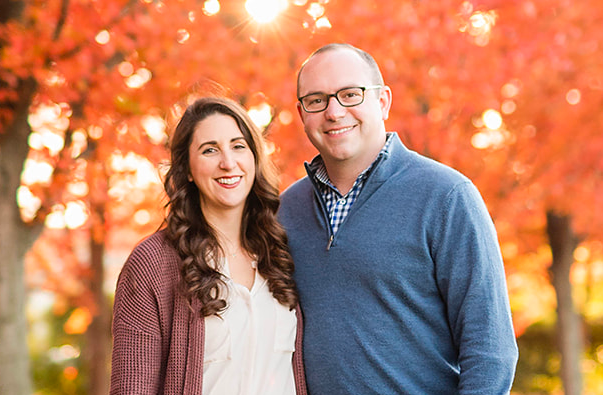 Brian is the producer and cohost that keeps Kayleigh on her toes by making sure she doesn't tumble into the same pitfalls of using those same acronyms and technical terms that made her feel excluded when she began knitting. He also knows NOTHING about knitting and interjects his novice viewpoint.
Use our Contact Us page to tell us your own new knitting story and what you learned from it. We'd love to hear from you.
Instagram, Facebook, and nothing else. We are those type of millennials.