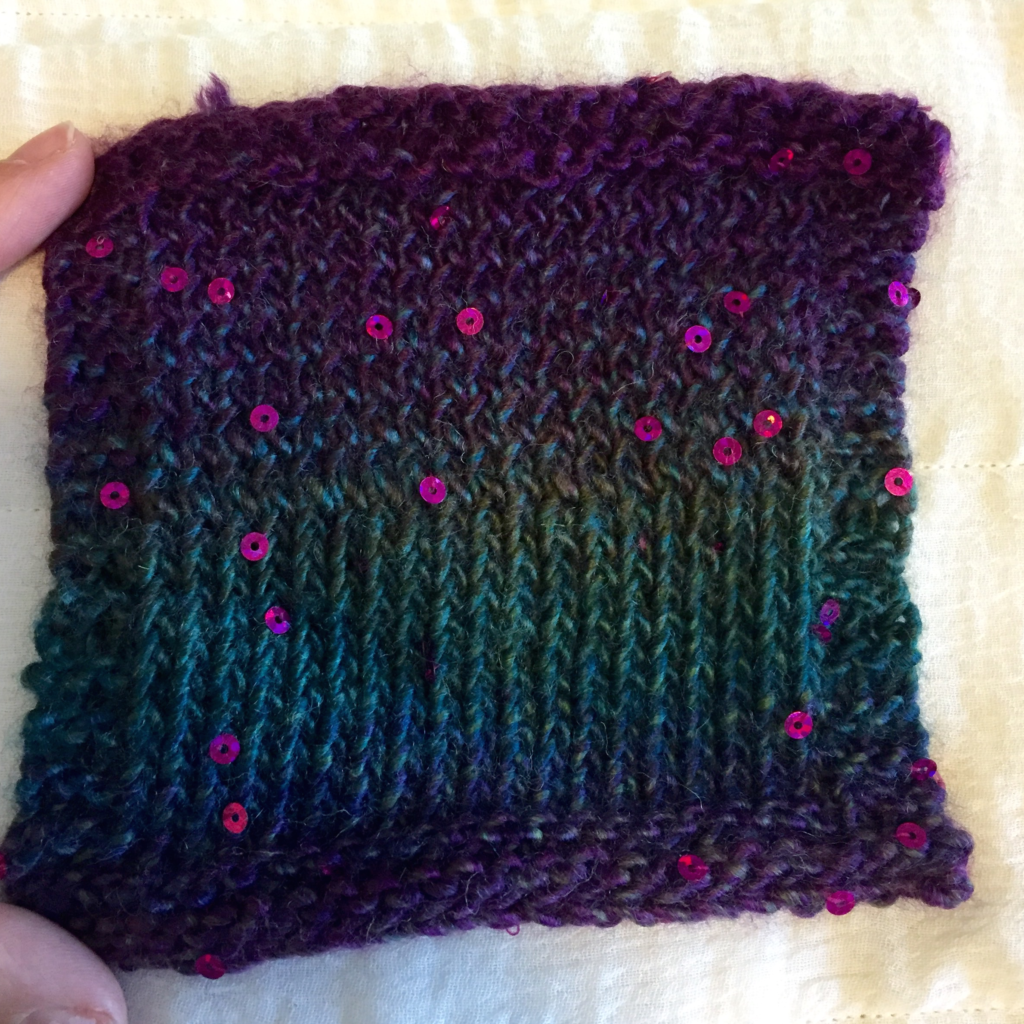 Welcome to our New to Knitting Podcast! In this episode we get into why we started the podcast, knitting mistakes, Kayleigh's news desk, and what Kayleigh is knitting on.
One of the big mistakes that I (Kayleigh) made for the first few years of knitting is something called rowing out. Take a look at this gauge swatch I knit. This is the actual swatch where I figured it all out. The top section of it is how I knit for years. I realized that I had been throwing my purls and making them twist in the opposite direction. In the bottom section I realized that I could pick up the yarn in the same way that I knit continental. Now you can see those straight rows taking place.
Here is a quick link to Continental Knitting.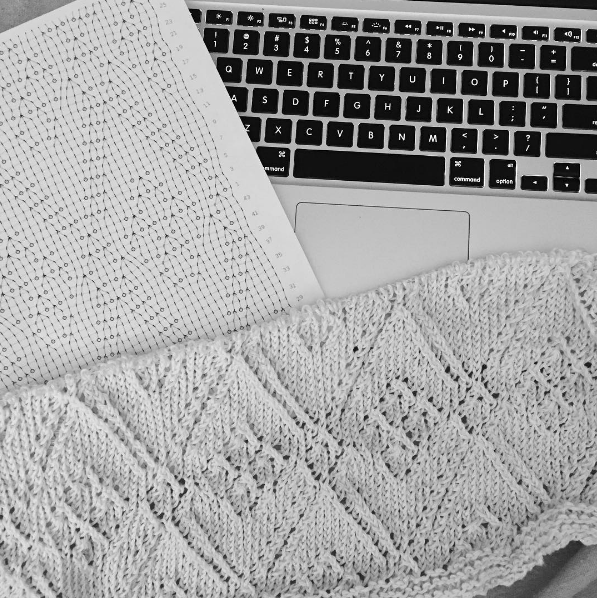 I'm currently working on the Rose Trellis Shawl Vest by Vera Sanon. You can find my stitch-maps of this pattern here. I am using Ultra Pima Cotton from Cascade Yarns and I got the kit from Craftsy.com. They have cool classes and lots of stuff for knitters.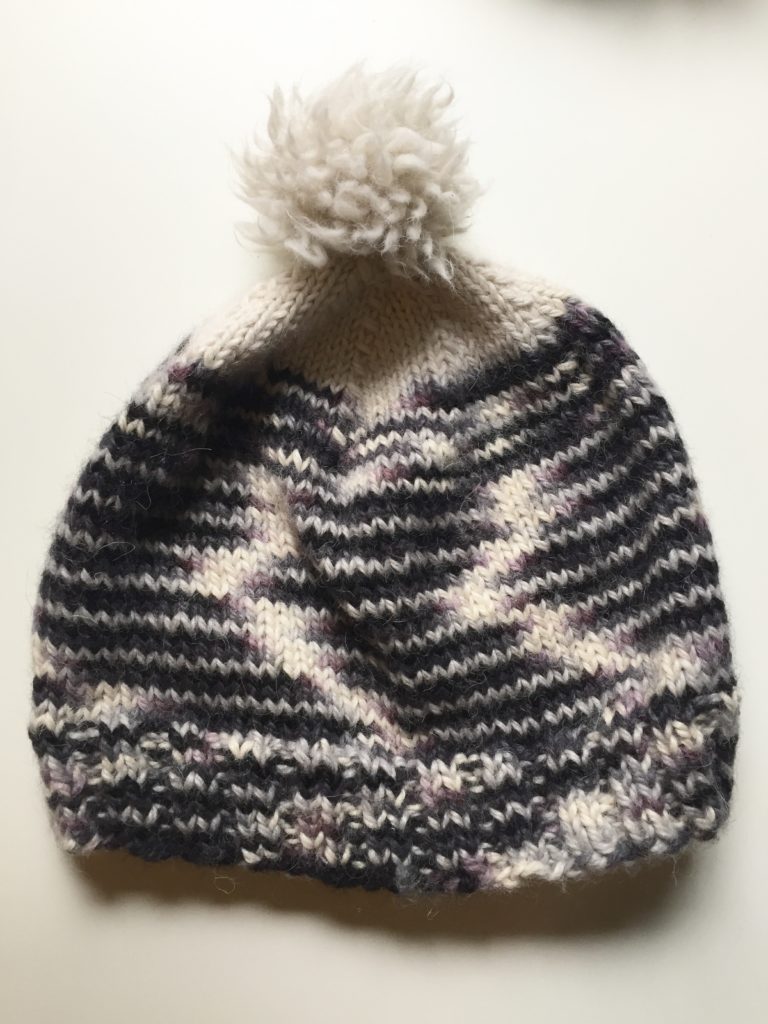 Brian described this hat as jellyfish shaped with a fluff ball. The yarn changes colors and is an acrylic and cotton blend. It is knit.
In reality it is a slouchy beanie with a pompom. It is variegated 100% alpaca yarn that was knit in the round with a 2×2 ribbed brim.
Nice try Bri.