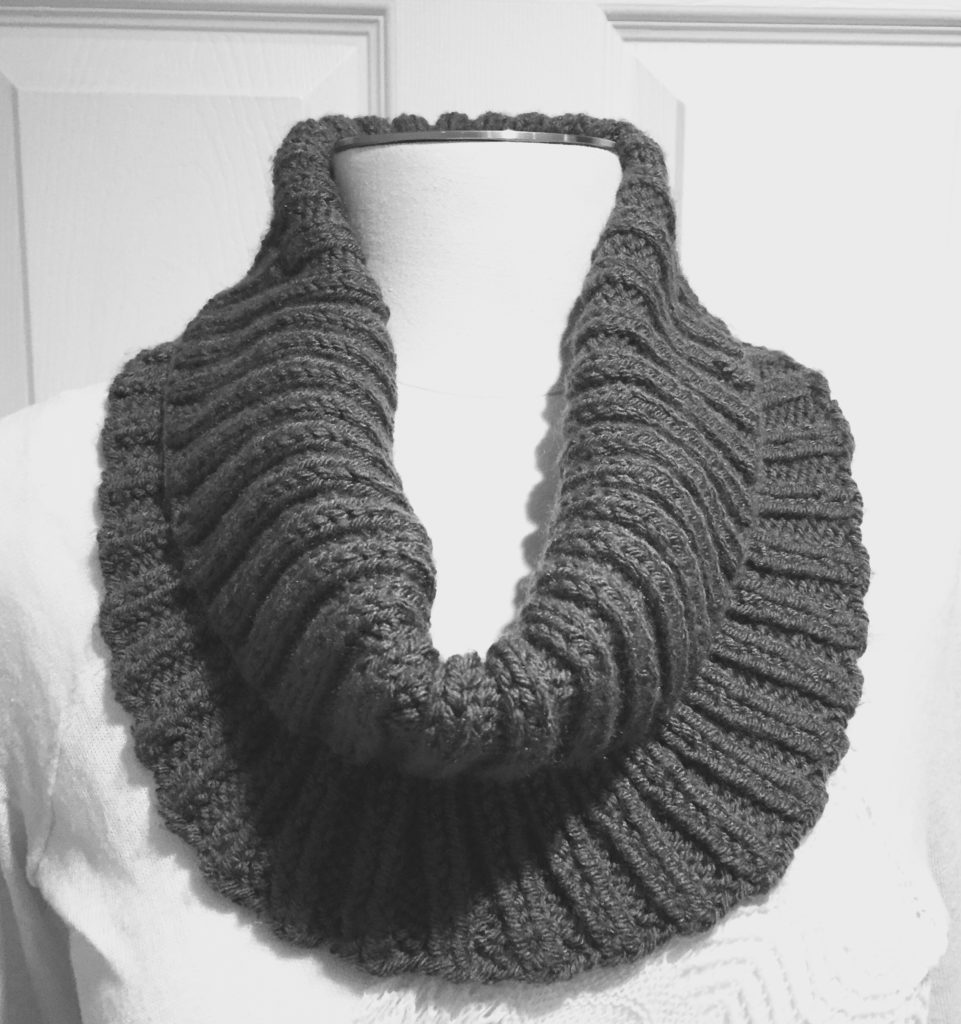 In this episode (FOUND HERE) I talk about more knitting mistakes. Apparently there is no end to these stories.
But check out this blog post about knitting mistakes I found a few weeks ago at Noble Knits.

Here is a picture of my knitting mistake. I cast-on WAY to many stitches and started a hat and turned it into a cowl.
News Desk: Little Cotton Rabbits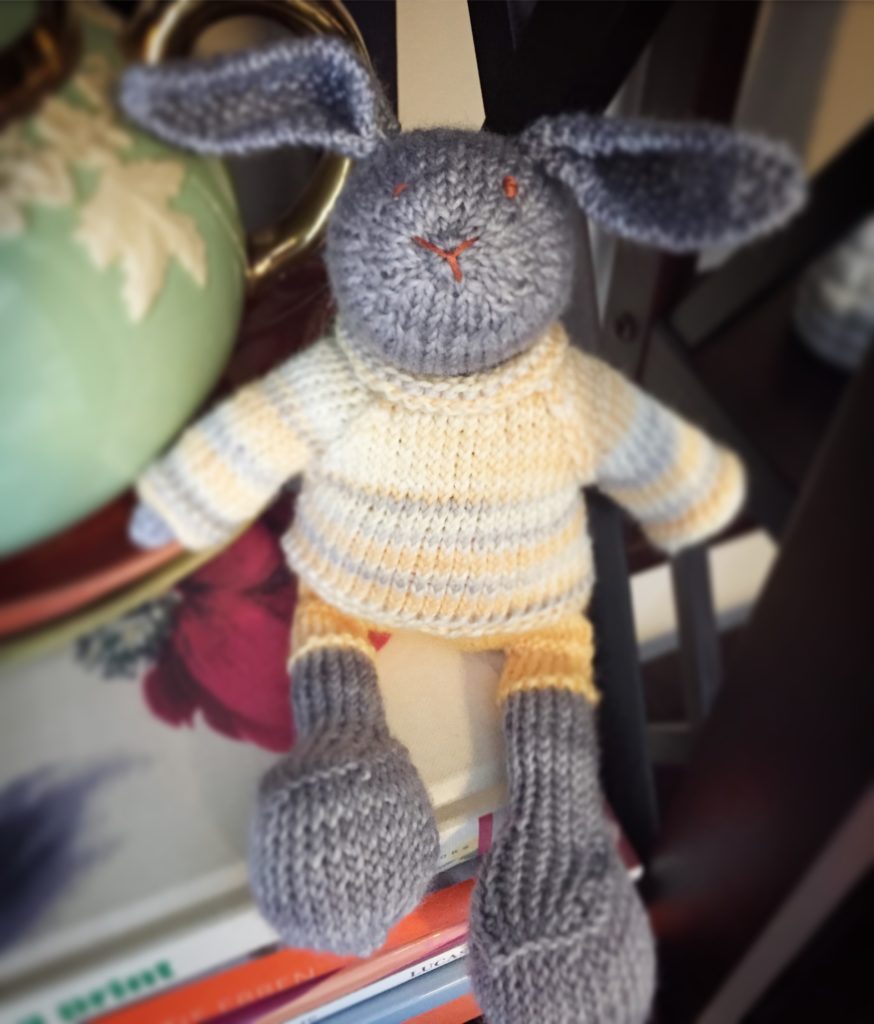 NEWS DESK
I am currently knitting a Little Cotton Rabbit for my son's birthday. I love her instagram feed and her patterns. I've made a few of these rabbits for my nieces. You can find them on my ravelry page.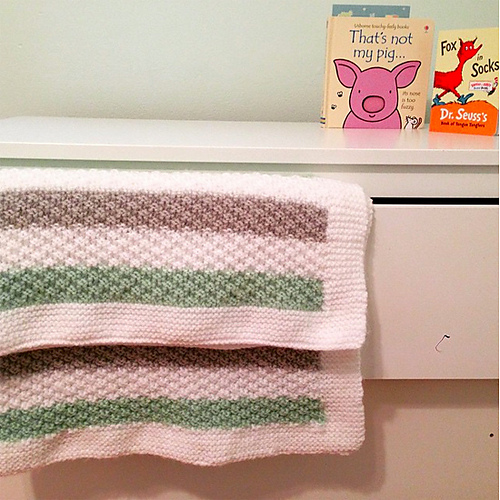 This week's secret knit is a blanket that I made for our son.
Brian thought that it was made with different yarns that were sewn or knit together, (grey, mint, and white yarns). They look to be artificial fibers. There are two different patterns. One main pattern, then one along the border with rounded corners. Maybe a knot pattern??
In reality it is a sweet fuzzy acrylic baby blanket. It does have alternating colors creating a striped blanket. It has a garter stitch border with a box stitch center. Which is really great because it looks the same on both right and wrong sides of the blanket.