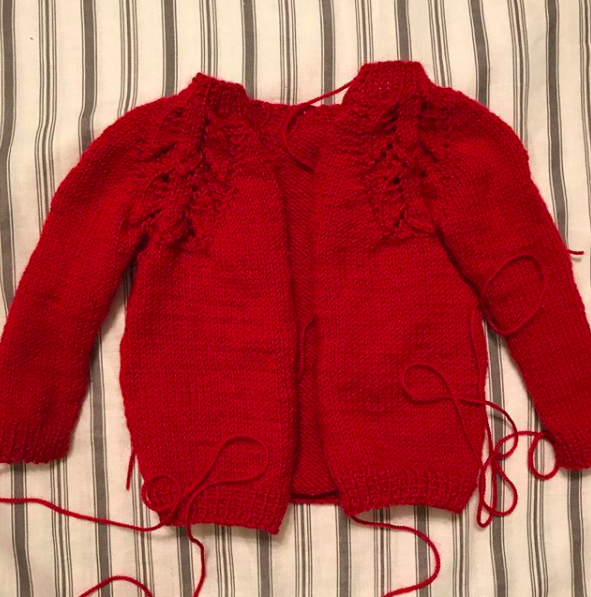 My current WIP (work in progress) is the Liliana Sweater to match the shorts I made earlier.  All I had left at the time of this podcast was the sleeves and look at it now!  I'm adding this to my layette for the baby and then I had to explain to Brian what a layette was.  (oh Brian)
I'm putting down the baby blanket, because I'm bored working on it.  Ugh, I really dislike baby blankets.  It WILL NOT be done before baby gets here.
There's a lot of baby talk in this one as my due date nears!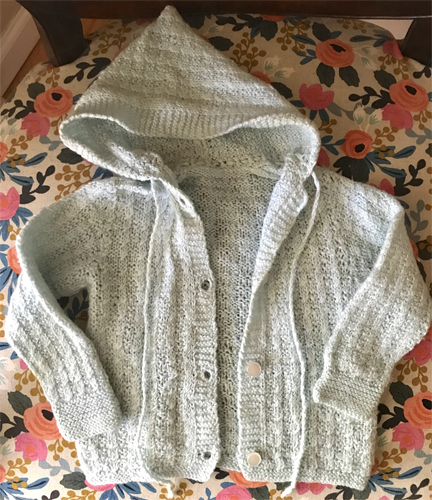 Here is the Icelandic hand knit sweater found in a resale shop while my brother and his family were on vacation.  Can someone remind me to go to resale and thrift stores when I'm on vacation?  What a fantastic idea and especially when traveling abroad.  
This week my news desk features @knitforthesoul I really enjoy scrolling through her squares on instagram…and can I say Hygge enough?  Nope, a little more?  Ok thanks.
Featured Pattern: Diamond Slouchy Hat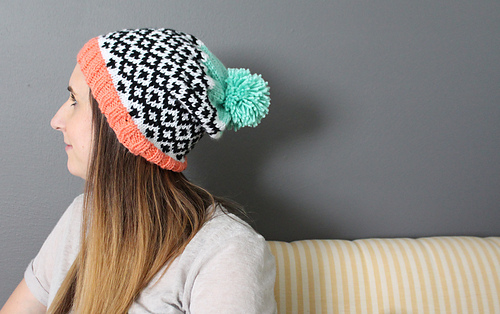 Secret Knit:  Surprise! I ask Brian what he would kind of knit he would like to receive!  For our non-knitting partners, what would you actually like to receive as a gift and find useful?  Bri recommends a hat.
Don't forget to check out my designs on Ravelry here! It is official hat season here in the Midwest! Check out these designs for your little ones and one for yourself!