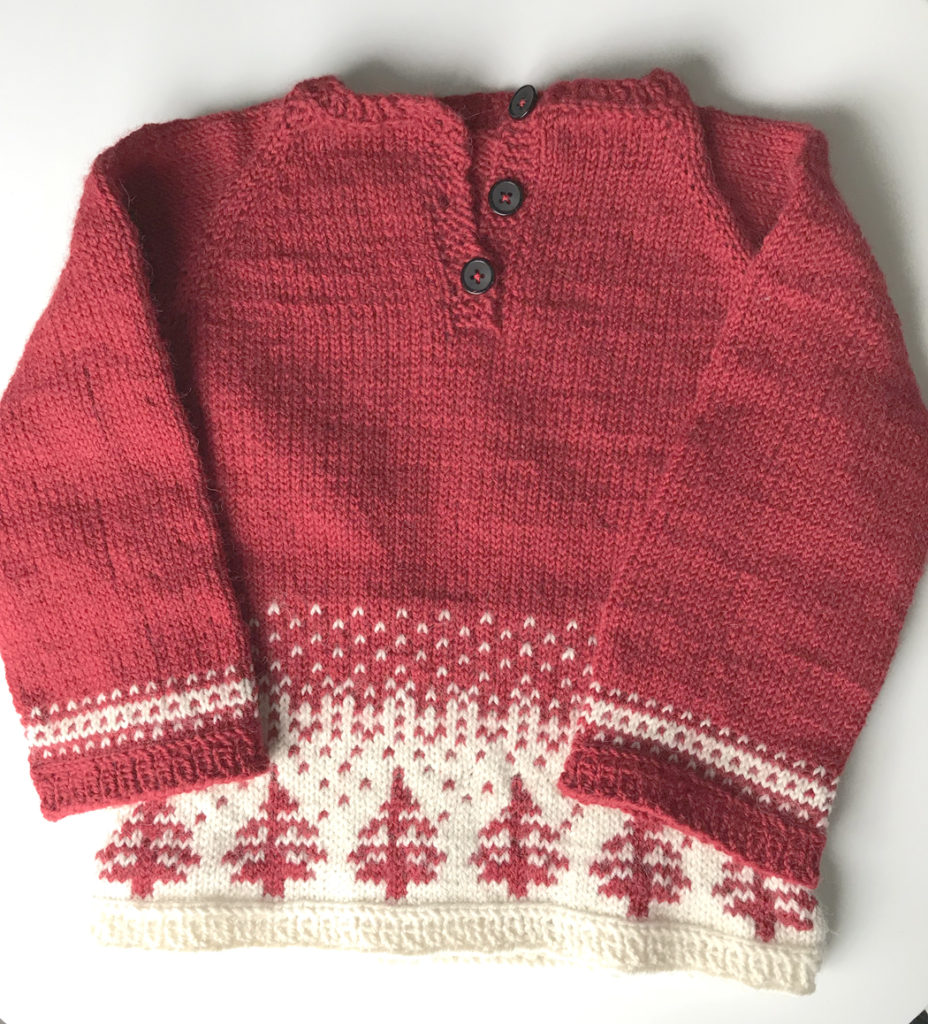 This week on the New to Knitting Podcast I talk about the Anders Sweater. This is the sweater I made for my little guy for Christmas! He wore it to see Santa and of course at our two family Christmas gatherings.
For this project I learned the Vikkle Row. It made for such a clean transition piece between the rib and the stockinette stitch. I might be in love with this and need to use it on other items. Wouldn't it be great as a transition between the rib 
bottom of a hat the main part or the cuff of a mitten?
News Desk: Apricot Polkadot.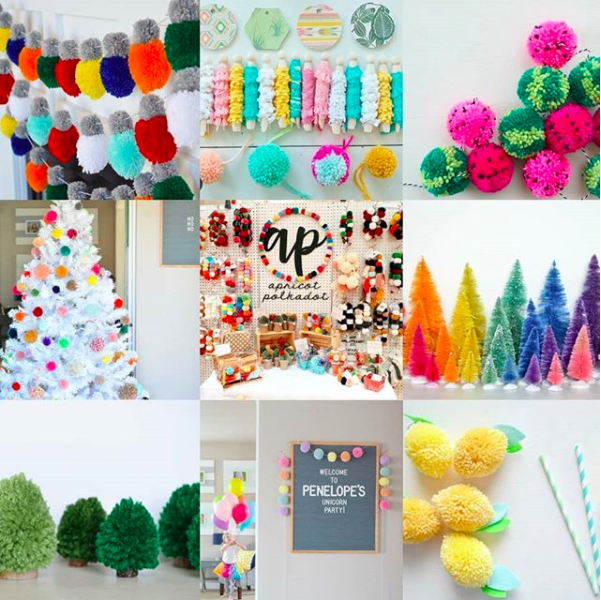 The News Desk featured an instagram account called @apricotpolkadot. And yes you need to try saying that out loud right now because it is just too much fun. I love her use of poms and tassels on knit interior items like blankets and pillows. I've been looking around my home and asking myself, "Should I add tassels to that?" The answer is always YES!
Surprise Knit: Three Little Bunnies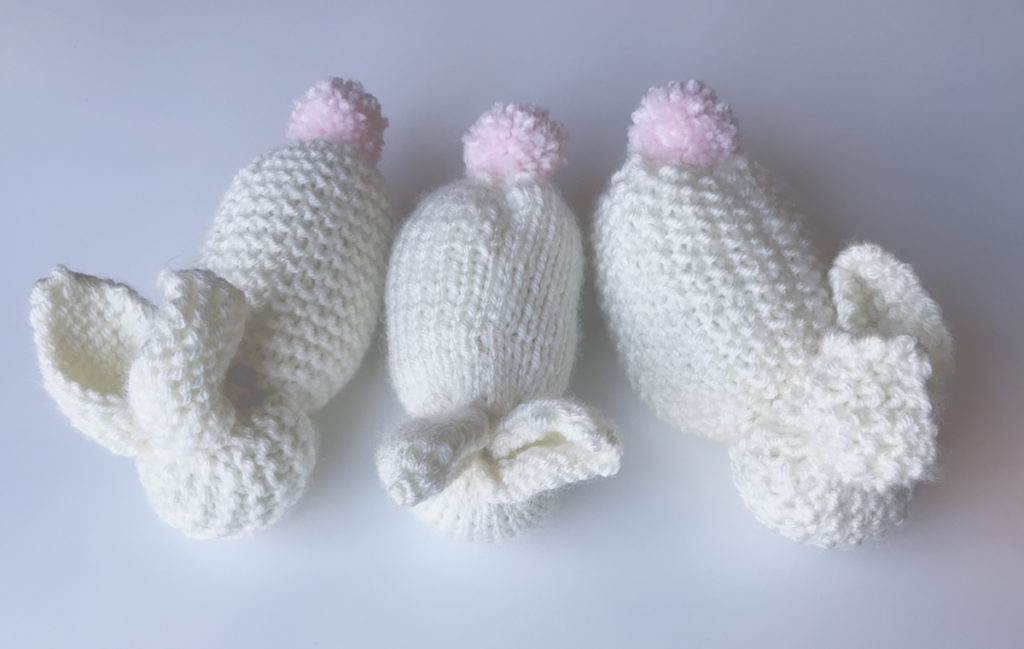 Our surprise knit was these three little bunnies I made from knit squares. They are garter, stockinette, and seed stitch. For the bunnies that I gave to my nieces I added tiny buttons for eyes but I like them plain better. I might just embroider little eyes, nose and face later.
Featured Pattern: Hearts on Hearts Toddler Mittens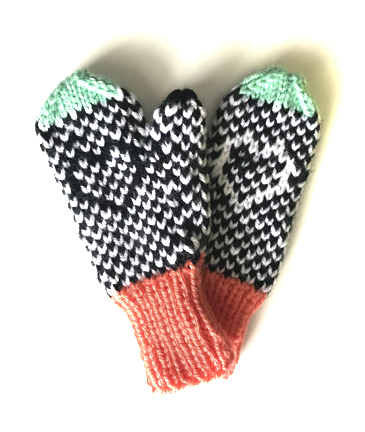 Check out my latest pattern design the Hearts on Hearts toddler mittens! I'm in love with these mittens and they were so fun to knit up. The color almost always switches every other time therefore leaving no big floats in the back to get caught in. My toddler approves!
Thank you for your continued support and listening to the podcast! We'd love to hear or read what you think and you can do that through our website here or leave us review on itunes or wherever you listen!