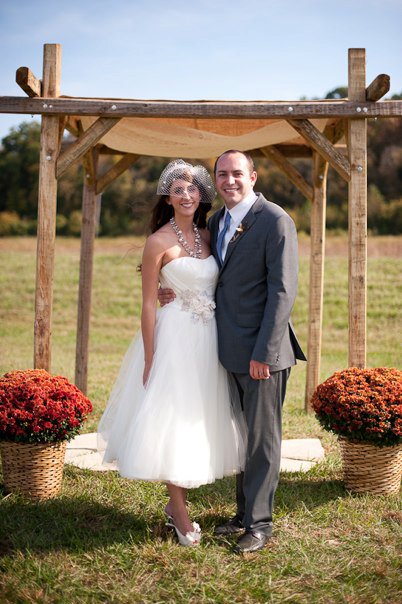 After last week's episode all about heirloom knitting, you might think, "Nah, that's not for me."But I'll ask you a question, "Isn't it?"  Hello, we are knitting!  It takes so much time and care to knit a garment, it is the definition of slow fashion, so we definitely are not throwing it away like fast fashion clothing. If you are anything like me you are looking to wear and keep that item for at least a few years. 
So you may want something trendy and fun for right now, that boxy sweater you have had pinned for a while, or maybe you want to use Pantone's color of the year in a vibrant color palette. You should!  I have a philosophy that the items that were trendy of the time make the BEST vintage and heirloom clothing.  I wore a vintage style wedding dress just because I'm a romantic and love that '50s era.
Isn't it fun to have iconic clothing sometimes?  Not that you need permission, but I'm telling you to go for it!  Knit something with modern geometric shapes, or colorwork motifs that maybe so on trend in those modern colors. 
Honeycomb Honeycomb Honeycomb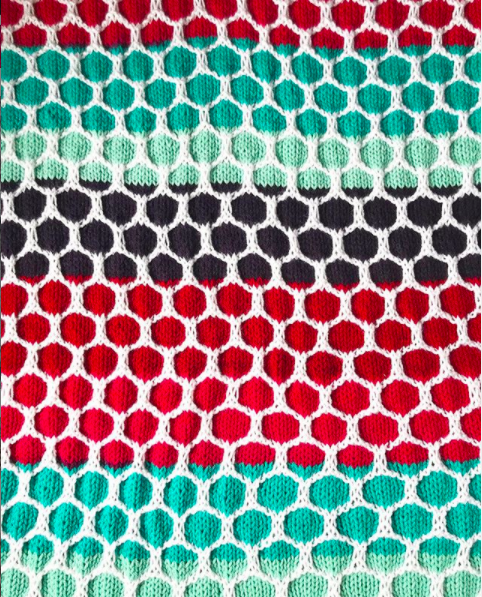 I knit this hexagon baby blanket, the honeycomb throw for our daughter.  Brian brings this up and we meander so bad trying to think of the word "honeycomb."  We should try podcasting in the morning sometime!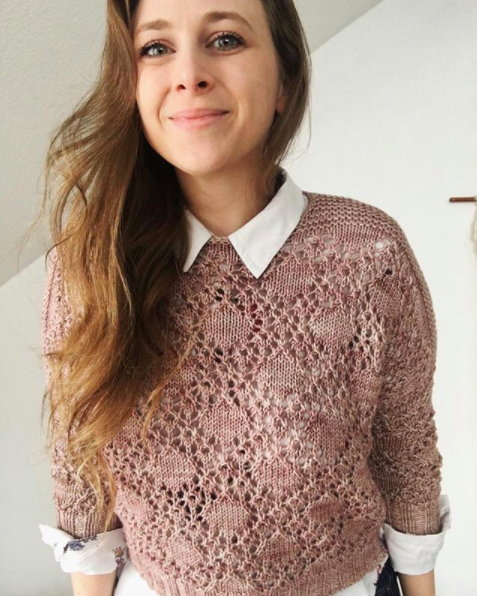 @wooljewl on Instagram, Caitlin Grace!  I love her modern and classic style.  I want to knit her LeClair Sweater!  As soon as I get a sweater quantity of yarn, I'm going for it!  I mention the eyeball shawl by Stephen West @westknits but I don't give him credit.  I mean I think he is the definition of modern knits.  I don't need to tell you about it, you already know!  But if you are new to knitting, Stephen West of @westknits is basically as celebrity as a knitter gets and he does AMAZING AMAZING work.
Secret Knit: Fortune Sweater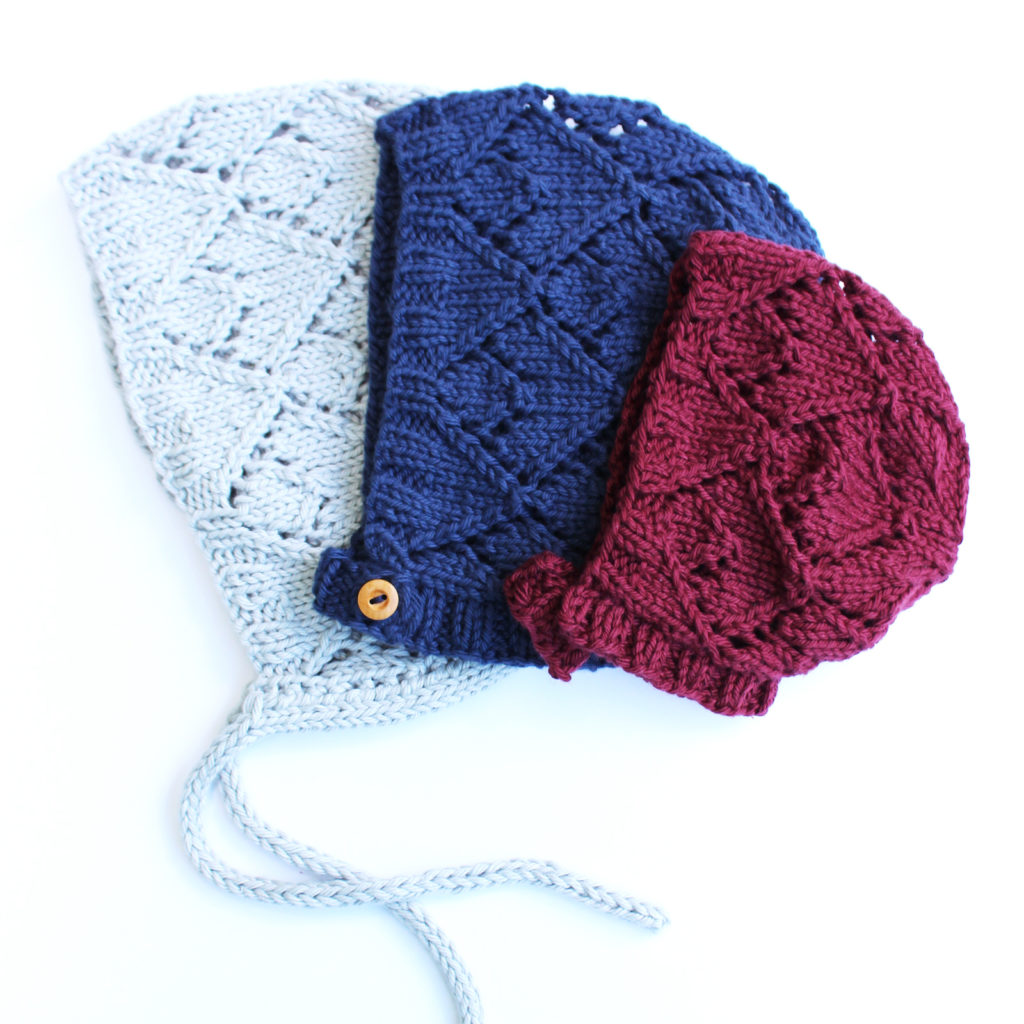 Fortune Sweater by Le Petite Knit.  This is my favorite sweater that I've knit so far.  It was addicting and knit up so quick for me.  I love the color and yarn I chose.  I feel like as a new knitter it's hard to distinguish between the things you really want to knit because of the technique and how fun it looks and the things you actually want to wear.  I am more of a minimalist in how I dress personally.  So a more minimal sweater pattern is something I'll wear the most.  Like this one!  I wore it so many times last winter.  The acrylic yarn that I used was very light weight.  I'm learning that St. Louis just doesn't get all that cold to wear bulky, heavy wool sweaters and accessories. Is it time to move to Canada?  We will see after November's election. HEY-O
Yarn Bee Soft and Sleek DK in Oxblood 100% Acrylic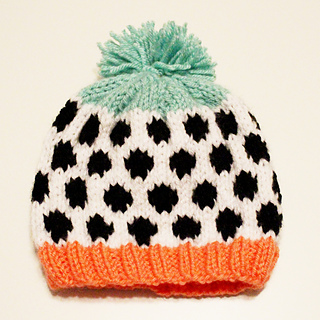 I have a whole series of hats that are more modern motifs in black and white color work with color blocked pops of color for the brim and crown.  They are super cute!  I recently re-released this Layla Polka Dot Knit Hat in more sizes!  It was previously only a baby size and now goes up to big kid size!  Check it out here.